TREND
SCOPE
The world's first Social Prediction tool
Bring AI to your Innovation process
Trendscope brings the earliest, most accurate trend predictions to your innovation process.
By analysing millions of real-time online consumer conversations, it evaluates, ranks and predicts every category trend by its future growth potential, helping you determine which trends will matter most to your consumers.
Its output enables companies to make faster and smarter innovation decisions that ultimately help them get to market first.
How can Trendscope benefit my business?
24/7 data-driven trend insight

Deep-dive intelligence about every trend in your category at your fingertips.

Never miss a trend

Proprietary NLP (Natural Language Processing) topic expansion tools find every trend that is being talked about by consumers online meaning no more blind spots.

AI-driven trend prediction

TPV (Trend Prediction Value) is a scientific metric which accurately predicts a trend's future importance. It identifies white-space opportunities through data-driven foresight to put your research ahead of any traditional trend and ethnography studies.

Understand 'The Why'

Dynamic network clustering and association analysis is built into the tool, enabling you to understand the connected and high-level topics which are driving a trend's performance.

Smarter, faster, data-driven Innovation

Using data science early in your innovation process drives confident, fact-based decision making, thus reducing the time and cost of validation.
Trendscope key features
Lens/market filters

Isolate a specific type of trend by market, e.g. I only want to see ingredient trends in USA.

Trend maturity analysis

See each trend's life-stage as plotted on a trend maturity curve.

TPV metric

Rank every trend in your category by its predicted growth rate.

Associations strength indexing

Decode how consumers connect trends to build powerful product concepts.

Demographic filtering

See which trends are over or under-indexing for a specific audience.

Occasion analysis

Understand what time/day/week a trend is being talked about and why.

Dynamic trend clustering

Network analysis groups similar trends into high-level category growth drivers.

Scorecards

Download email-ready PDF scorecards and reports directly from the tool.
See how our unique approach is putting game-changing insights at the heart of PepsiCo's world and helping them stay ahead of their competitors.
FAQ
What data sources do you use?
A variety of publicly available Social data sources including: Blogs (e.g. HuffPost), Message Boards (e.g. Reddit), News Sources (e.g. The Wall Street Journal), Reviews, (e.g. Amazon reviews) and Social Networks (e.g. public tweets from Twitter). We can also utilise our specific regional social data partnerships such as Sina Weibo in China and VK in Russia.
How can I access Trendscope?
Trendscope can be accessed via a monthly subscription which includes training and onboarding alongside access to our Insight Consultants to ensure you are maximising value from the tool. Typically, a new account can be up and running within a matter of days. Please contact us to start the conversation.
Which new product innovations have you helped launch?
We work across a range of sectors and markets, helping clients understand which trends to activate and when. Our trend intelligence enabled Unilever brand Lipton to launch a Matcha Ice Tea months ahead of the market. Our consumer insights have helped PepsiCo launch successful new brands such as Bubly, Life Water and Off the Eaten Path.
MORE QUESTIONS?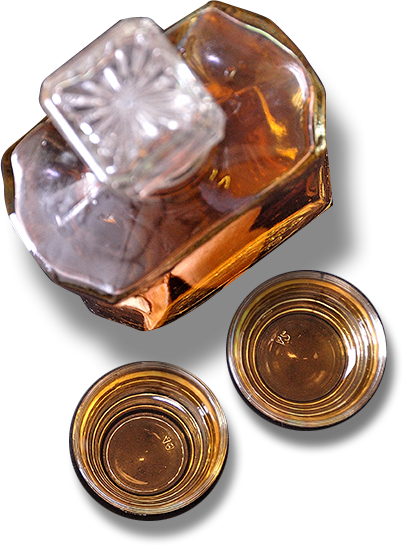 x