Our Approach
Social Prediction
Setting a new standard for applying Social data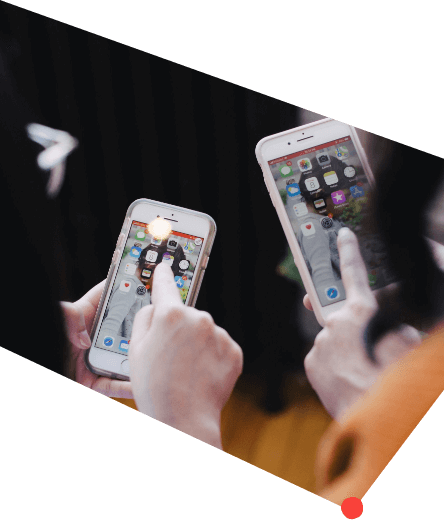 Unfulfilled potential
Every day millions of us share our needs, wants, frustrations and desires on social media networks. This rich and robust data source has the power to transform how we surface and deploy consumer insight. So why are brands still struggling to unlock its full potential?
Transforming unstructured data into scientific predictions
1
Our always-on data platform ingests millions of real-time, publicly available conversations from a variety of Social data sources.
2
Irrelevant content and noise are removed, whilst clustering analysis and Natural Language Processing tools structure the data into a consumer-defined category taxonomy.
3
The data is scanned for emerging and new topics. Each isolated topic is analysed by a variety of factors, including how volume, growth rate, sentiment and associations are trending over time.
4
Our Trend Prediction Value (TPV) algorithm analyses each trend's maturity and calculates its future growth potential based on seven years of historic category data.
5
All category trends are ranked against each other using their TPV score, giving you one global metric by which to prioritise new and emerging trends.
6
Users can access this data and analysis to track and monitor trends, using our dynamic, always-on, trend prediction software: Trendscope
Trend Prediction Value (TPV) is a ranking metric to help brands identify which trends to prioritise for their innovation and marketing strategy. TPV is driven by data science, assigning a value to each of the thousands of trends within an industry, enabling trends to be ranked objectively based on real consumer conversation patterns and machine learning.
The algorithm includes the size and growth of conversation over a two-year window, and a projected future growth forecast. TPV utilises our behavioural conversation datasets which are cleaned to ensure only relevant conversations about your industry are included, minimising the noise often present in social conversations.
Find out more about our Social Prediction tool, Trendscope.
Learn more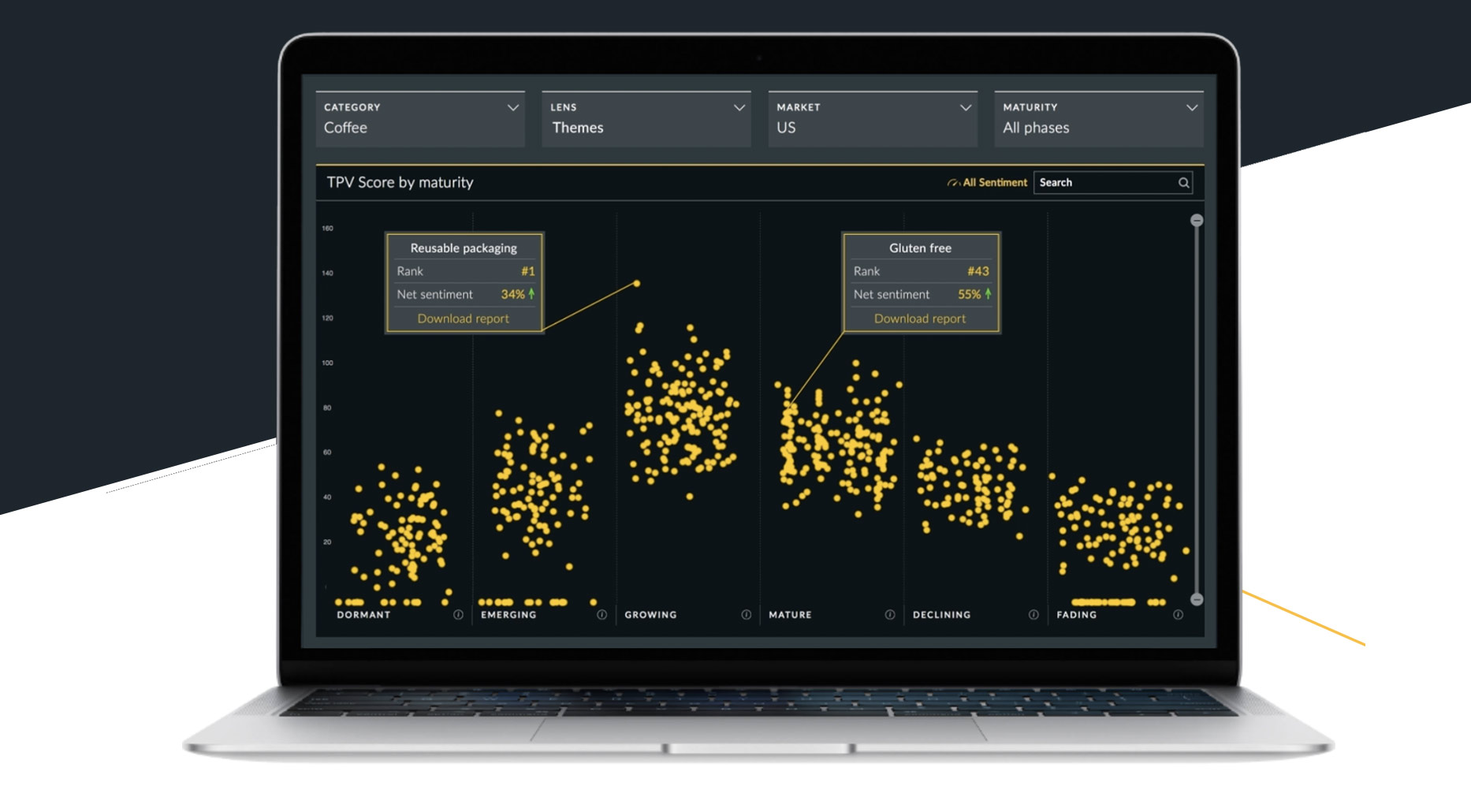 Accurate trend prediction in a pandemic
TPV accurately ranks and prioritises individual trend manifestations, such as ingredients, benefits, and product types as well as trend clusters and macro category drivers – the big ideas that will shape the category for the next three to five years.
COVID-19, though, represented a new challenge. Consumer conversations soared on previously low-volume topics like banana bread, canned goods, and homemade beauty products. While it was clear some trends would stay and have a lasting impact on the category, the noise made it impossible to know which was which.
We created a COVID Classifier to enhance TPV and filter out short-term noise from COVID-19 conversations. It means only the trends that are most likely to sustain growth are prioritised, giving marketers and innovators the insight and confidence to know which trends to plan and activate against.
Find out more
What are the benefits of this approach?
Ethnography at scale
No more vanilla or biased outputs by asking leading questions. Our insights are derived from organic consumer conversations using machines to find underlying patterns and connections that human analysts can't see.
High-quality data means high-quality insight
The accuracy of our data is the foundation for our 90%+ accurate predictions. We achieve this using our proprietary technology which enables us to create the most accurate Social datasets in the market.
Never miss a trend again
Our AI approach means you don't need to be aware of a topic to analyse it. Instead, every category trend which consumers are talking about is identified and prioritised in one simple metric. This is how you can identify 'unknown unknowns'.
Scientific predictions not prophecies
Our TPV model accurately predicts the trends with the highest ranking future trajectory. This gives your brand a competitive advantage through faster, fact-based decision making on which trends to back.
Traditional research
Pre-emptive questions validate what you already know
Prompted answers = 'claimed' behaviour
Human analysts interpret and make sense of the data
Offers breadth or depth – but not both
Narrow view of a moment in time
Retrospective results, gives context to the now
Minimises risk
Social Prediction
Ethnography at scale surfaces new and unknown insight
Unprompted observations = 'actual' behaviour
Machines scientifically analyse underlying relationships in the data
Both robust and granular
Looks forwards and back for a wider perspective
Scientific prediction, lets you action the future
Maximises opportunities
Applying our approach to your business
Supercharge your strategy
Looking to accelerate
your portfolio's growth?
FIND OUT MORE
Innovate yourINNOVATION
Need to innovate faster and smarter?
FIND OUT MORE
FAQ
How does GDPR impact the work you're doing?
In short, it doesn't. GDPR is a set of rules governing the privacy and security of personal data. Our work analyses macro level trends from publicly available, anonymised data – what people are doing at an individual level is of no value or interest to Black Swan Data.
Does your approach replace traditional research methods?
Our methodologies surface insight from 'actual', unprompted consumer behaviour via Social data. Our proprietary AI and algorithms use this data to identify and rank each and every trend in your category based on its future predicted value. This is how we scientifically distinguish between a fad and a trend, making it easier to determine when and how to act. Traditional research has both its advantages and disadvantages, but by asking consumers direct questions which are pre-emptive by design, you leave yourself open to blindspots.
What sectors do you operate in?
We focus on the Consumer Goods, Quick Service Restaurant and Travel sectors but our tools and processes have the potential to be applied to any sector. Put simply, if consumers are talking about a topic online, then we can analyse that conversation for business intelligence.
MORE QUESTIONS?