Welcome to week 1 of The Zeitgeist, offering insights into unique new products and innovations that made news this week.
This week, from Protein Milk to Online Dating, take a moment out of your day to read about some interesting innovations and trends that made headlines this week.
USING YOUR SMARTPHONE TO TACKLE DIABETES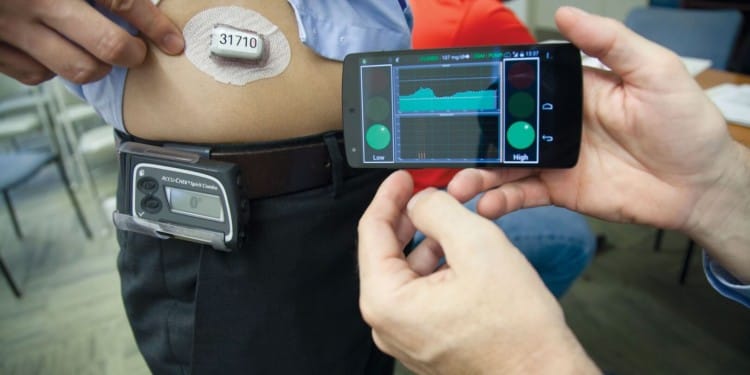 Living with type 1 diabetes can be stressful, with the continued monitoring and worry of giving yourself the right amount of insulin. However, this critical process may soon come to an end in the near future.
Researchers from Harvard have successfully trialled the use of an artificial pancreas. Using a smartphone, the artificial pancreas can automatically deliver the correct levels of insulin. The software will refine insulin control over time and learn the users daily cycles.
The artificial pancreas could end the struggles that millions of people face every day. To read more about the study, click here.
SHELL INTRODUCING ELECTRIC VEHICLE PUMPS AT STATIONS
Shell has started to provide 'fuel' for electric vehicles, by installing three electric vehicle fastcharging stations in Holloway, Whyteleafe and Derby. They have ambitions to expand access to seven more locations, within London and Reading, before the end of the year.
The charging points, managed by Dutch company Allego, claim that their charging points can charge most vehicles to 80% within 30 minutes.
Shell are also looking to grow their own electric vehicle offering by agreeing a deal to purchase NewMotion, who are Europe's largest electric vehicle charging provider.
Currently there are over 100,000 fully electric and plug-in hybrid vehicles on UK roads. To read more about his topic click here.
ONLINE DATING IS CHANGING THE NATURE OF SOCIETY
Since 1995, when Match.com went online, the way in which couples meet has vastly changed. Before this time, over 30% of people mainly met through friends but this has seen a dramatic decline.
In an ongoing study, over 20% of heterosexual couples meet online, and 65% of same-sex couples. As more and more people meet complete strangers online, this sets up social links that were previously non-existent. This study suggests that a result of this, more people are entering interracial marriages than ever before and that couples who meet online tend to have a stronger relationship than people who met through 'traditional' means.
For the full article which goes into more detail about the study and research please click here.
ARLA HAS RELEASED PROTEIN MILK
Arla has released a new milk drink with 30% extra added protein. Arla Protein Milk, on sale in Sainsbury's, is fat-free and contains 20g of protein per 450ml which is nearly half of the daily recommended amount.
This new protein milk joins Arla's protein range of yogurts, milkshakes and cottage cheese that has seen a 72% increase in value sales this year.
For the full article which goes into more detail please click here.
FOUNDER OF THE HAMDOG IS LOOKING TO OPEN A RESTAURANT IN NEW YORK
Australian entrepreneur Mark Murray announced last year that he was looking for investors to help him sell his patented Hamdog (US Patent – USD584478 S1), a cross between a hot dog and a burger, worldwide.
Now, Mark has his heart set on a store in Times Square and in an interview with The Verge said "Walking the streets of New York City in the last few days and being in Times Square and looking at the volume of foot traffic there, we're like 'we've got to have our first store here."
This time, Mark is looking to get his investment through crowdfunding, and hopes backers will help raise over $200,000 for his restaurant. They will also help decide which other projects will be funded from any profit made from his first store, pledging that "all the profits we're going to make from the first store every year are going to go back into entrepreneurial projects".
You can find his kickstarter here.
RUSSIA THINKING OF LAUNCHING THEIR OWN CRYPTOCURRENCY
Russia is in open talks about launching its own cryptocurrency, and Russia's Communications Minister, Nikolay Nikiforov has even confirmed these plans – according to local news outlets.
Using blockchain to decentralise control and improve trust, you won't be able to mine for the currency like Bitcoin. Instead the currency will be issued and tracked like conventional money, allowing Russia to boost its own internet economy without other countries or third-party brokers affecting its value.
All of this is to avoid a situation like the one currently happening in China, where people have been selling off yuan in favour of cryptocurrencies like Bitcoin.
You can read more about this story here.
GOOGLE MAPS NOW LETS YOU NAVIGATE THROUGH OUR SOLAR SYSTEM
It's not just Earth you can explore from anywhere you have access to computer or smartphone – you can now go intergalactic too!
Google has expanded their Solar System exploration, with the help of data from NASA and ESA, and you can now explore 12 new worlds. This includes various moons as well as planets.
To explore the solar system yourself click here!
JONTY'S FACT OF THE WEEK!
Spurious correlations are when two random factors match together in apparent connectivity. This website by Tyler Vigen provides loads of examples of these, from Total Revenue Generated By Arcades correlating with Computer Science Doctorates Awarded In The USA to Cheese Consumption correlating with People Who Died By Being Tangled In Their Bedsheets.
To find visit the website and find out more click here.
---
Jonathan (Jonty) Ellis is an Insights and Innovation Associate at Black Swan Data. He creates the Zeitgeist document each week for the Insights and Innovation team, and now, for you – the internet!
That's all for this week. To download this as a handy PDF please click here.
See you next week for more of Jonty's Zeitgeist!
Jonathan is an Insight & Innovation Associate from Bournemouth. After graduating with a BSc in Chemistry, Jonathan has developed a keen interest in keeping up with the latest news and developments in food, beverage and technology.